Scrapbook 2012-2013
                      Our car show was a huge success! 
Watch for our Animoto video coming soon!
                                      Thank you to everyone in the community who
                                           supported this event for our children.
                    Teacher of the Year Banquet
                Georgia Convention Center in Atlanta
                            May 3, 2013
                           L-R Tracy's mom, Marilyn Underwood,Ashlyn Jenkins her daughter,
                        Tracy Jenkins, Brad Jenkins her husband, Braden Jenkins Tracy's son.
                           ************************************
 
                       Our last WLJA Student of the Week
                                for this school year
                          is 6th grader Rylan Cochran! 
           He was chosen by his health teacher, Coach Susan Nunn.
                             Congratulations to Rylan!
                              *****************************
Click the links below to watch our yearbook commercial

:
                          ******************
           Congratulations April Students of the Month!

                                                Front Row L-R Avery Sanford, Tyler Wright, Donnie Ledford, Dana Bixby
                                            Back Row L-R Kimberly Cruz, Kasey Fountain, Cesley Johnson, Asiria Vicente

                                                                                      Assistant Principal. April Smith
GMS 6th Grade Band performs for 5th Graders
   Congratulations GMS Band Students!
Seventeen GMS Band students were accepted into the District 9 Honor Band! 
The Bobcat Band members traveled to Habersham County High School on
Saturday, April 13th, where they worked under the direction of two guest conductors,
Mr. Baker and Mr. Blanchette. The students performed a fantastic concert in the late afternoon. 

Back Row: Kaycee Searcy, Caleb Broussard, Bella Sanford, Nicholas Dupuis,
Ian Bryenton, Hope Cribbs, Rowe Fowler, Baley Brown, Samantha Barrios
Front Row: Kain Sluder, Mary Elizabeth Walker, Michaela Thomason,
Kelly Henson, Madison Jenkins, Joselin Aguillon, Santara Pierce, Erica Sharp
        Congratulations March Students of the Month


                        Front Row, Left to right: Josie Reece, Baylee Whittemore,
                  Letica Loarca Tercero,  Cassidy Edmondson, Jacob Torbush Back
                              Row Trinity LeCroy, Zach Chastain, Baily Brown
  Principal: Larry Walker, Asst. April Smith
                      *************
               GMS Students Rock!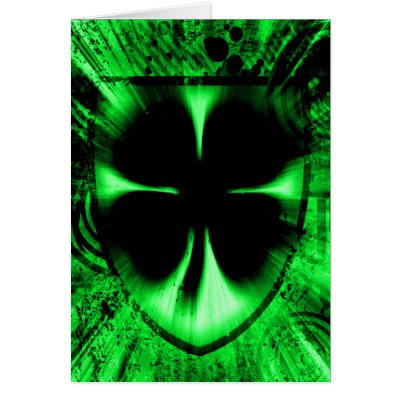 Kenneth Withrow, Nate Mooney, Serena Moles,
                           Abby Brock, Sydney Horton, Reagan Dempsey,
                                           Natalie Mintor, Marissa Boland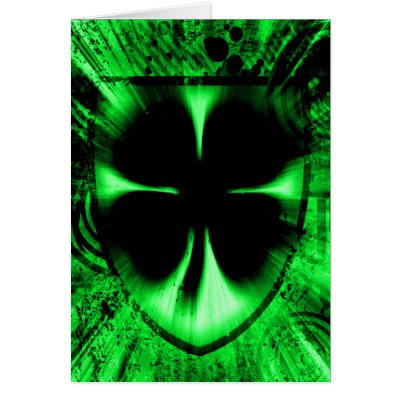 Serena Moles, Abby Brock, Sydney Horton, and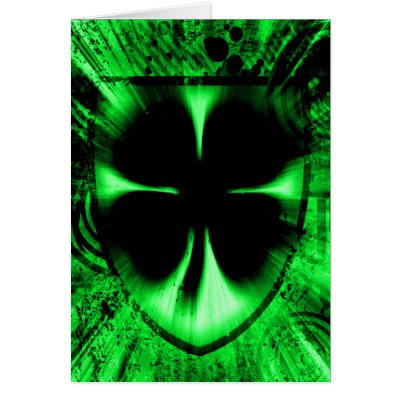 Serena Moles                                                    Abby Brock
     1st Place / Family Budget                                  1st Place / Crafts
                and Finance

            Sydney Horton                                       Reagan Dempsey
1st Place / Between Meal Snacks             3rd Place / Recycling
                                       (Clover from Google Images)
                   ****************************
Congratulations Kaycee Searcy!
 Kaycee has been chosen  
WLJA Student of the Weekfrom GMS!  
She was selected by her teacher, Jessica Nohner.
                      **************************

                                Congratulations 
 GMS WLJA Student of the Week
                                                         Ashlyn Jenkins!
                                      She was chosen by her music teacher,
Jessie Burnette spoke to Mrs. Jenkins' classes
on the topic of Indian Culture. She brought many objects
 from India and captured the students' attention as she spoke
 about her recent trips to India. Jessie
shared many pictures and stories
about life in India.
 What is Mrs. Brooks cooking up?


Mrs. Brooks and co-teacher, Mrs. McMillan's 6th grade Science  classes experienced
the different states of matter and the effects temperature had on molecules.  T
his liquid nitrogen science lab kept students engaged and excited about finding answers!
students predicted and found outcomes.  One example: Students were asked how many
air filled balloons would fit into a small Styrofoam cooler with a small amount of liquid nitrogen,
most were shocked and amazed when they watched as they placed 23 balloons into the cooler.
Then again amazed to watch the air molecules spread back out, re-inflating the balloons as
they warmed back up to room temperature.  Other important lesson included Safety,
and safety equipment.
************************
Mrs. Mosley's Honor Students visited the
High Museum, Thursday, February 7
*****************************
  
Congratulations to Brooklyn Bowen
1st Runner Up
Gilmer County Spelling Bee
Pictured above Mrs. April Smith, Assistant Prinncipal, Brooklyn Bowen,
 Mrs. Aimee Melton, Teacher
Six GMS Finalists for Gilmer County Spelling Bee
Pictured above left to right
Ethen Eskew, Houston jones, Brooklyn Bowen, Riana Henderson,
Elodie Frezier, and Kimberly Garcia
These students participated in the County Spelling Bee,  Thursday, January 31
at Ellijay Elementary School Auditorium.
Pictured above left to right front row: Grayson Patterson, Jacie Rogers,
 Riana Henderson, Ayla King, Connor Mohon, Ethen Eskew, Matt Long.
 Second row: Elodie Frezier, Kimberly Garcia, Bryson Smith, Houston Jones,
 Kyle Payne,/Evan Frady, Carter Hice, Marlie Cody, Rowe Fowler,
Back row: Jalynn Ledford, Dinah Bragg,
Adeline Parker
,
Brooklyn Bowen, Cesar Garcia,
Austin Damon, Cade Evans, Jace McClure
**************
Congratulations January Students of the Month!
5A Samantha Dillard, 5B Luke Wimpey,
5C Valeria Cecillio
5D Georgia Teague, 6A Tyson Elliott,
6B Alex Rangel-Guzman
6C Nicholas Dupuis, 6D Ben Jones
***************
GMS Students presenting
to the Board of Education
*********************************
Congratulatoins to our December
Students of the Month
Front Row:  Erin Johnson, Derrick Mulkey, Welldy Puac, Courtney Pendley
Back Row: Neida Velasquez, CJ Streicher, Sarah Sheahan, Montgomery Dupuis
Principal: Larry Walker, Asst. Principal: April Smith
   GMS Students Skype Experience
Pictures courtesy of Whitney Crouch and The Times Courier
Local Author visits GMS
Thank you Mrs. Farist for inviting Mrs. Hill!
Local author, Kathi Harper Hill, visits GMS.docx
                                             ******************

Students who sold the most cookie dough
made a grab for cash in the money machine!
                                                              ****** 
Congratulations to the Essay Contest Winners
Celebrating Veterans' Day
Honoring our veterans
Students enjoyed shopping and browsing 
through the great selection of books at our bookfair.
Thank you to our parent volunteers;
We really couldn't have done it without you!
                                                                  We will be able to buy many great titles
for the media center with funds earned through our sales.
Thank you to
Whitney Crouch 
and the Times Courier for our pictures.
Students in Patti Brooks' 6th grade Science getting dirty!
 Dirt Lab Fun and educational 
*********
               GMS has the best Student Council! Mrs. Tracy Jenkins has really helped
 lead these students by example of giving to others! Together they are
constantly working to beautiful our school and educate all students!
Today they helped with yet another project!
Thank you guys you make GMS even better!
GMS October Students of the Month
Front Row L to R:
Katie Kiker
April Smith, AP
Dulse Resendiz
Cesar Garcia-Orduna
Kayla Kohne
Jesus Rangel
Back Row L to R
Brooklyn Bowen
Bella Sanford
Hannah Watkins
Larry Walker, Principal
James Jones, AP
Our Monster Mash Dance
We dressed up for the dance!
GMS Math Team to Berry College
                                     Congratulations to all the  participants from the GMS Math Team!!
They brought home the 2nd place trophy!!!
********************** 
GMS Students Bombing our Principal, Mr. Walker. 
Our students raised over 2500 cans of food
 for the Gilmer County Food Pantry.
**********************
********************
5D Field Trip
Read about our trip to Lookout Mountain, Ruby Falls
and the Incline Railway.docx 
Article by Mati Teague and Riana Henderson 
Mrs. Angie White's class made
 edible cells
After wrapping up their science unit on cells,
Mrs. White's 5th grade class completed an edible cell project.
 Everything they used to create their cell had to be edible.
Gummy worms, Jello, cookie cakes, jolly ranchers, icing, fruit,
and even pizza toppings were among the few creative ideas to
 complete the yummy assignments. After all their hard work of
 creating and presenting their cell to the class, students were
able to eat their project. Who knew cells could be so delicious?!
*****************
Mrs. Marcia Hayden's Chicken Soup for the Soul
Click the document above to read about our project.
**************** 
Mrs. Patti Brooks Class 
Mrs. Brooks', 6th grade Science class is currently studying Earth's energy and resources. 
 Included in our unit are fossil fuels, nuclear energy, wind energy, hydro-electric energy, geothermal energy, biomass fuels, and solar energy.   Students wrote:  Mrs. Brooks science class built a solar-powered model car on October 3-4, 2012.  Solar power is creating energy by using the sun's rays.  A solar panel is required to create solar power.  Our solar panel is mounted on the top of the car.  The car pictured  was built by Grace , Ethan, Tristen, and Evan.
************
                                                          Mrs. Tracy Crook's Class
Writing is creative with Mrs. Crook!
Students of the Month
Font Row: Claudia Rafael-Domingo, Chloee Cantrell,
 Katelyn Stover, Aniston Fowler.
Back Row: Abby Blackwell, Sara Mosley,
Evan Frady, Maggie Parks
Principal: Larry Walker, Asst. April Smith
GMS Kids are into all kinds of cool things!
                     Competition Dance Teams!
                             Mati Teague  
Swimming during Winter Break
                   Jared May and Chet Williamson
Luke Wimpey
                                    Running!
                      Three Rivers Run 5K Race
                     Rowe Fowler and Katie Campbell
Fishing!
We love winter and snow days!
              Erin Johnson 
           Skiing and Tubing on Blue Ridge Lake!
                               Carter Ott

                            Baton Twirling
Aylah
 Horseback riding
                        Katie and Petey
                     Lauren and Hitman
                             Mary Elizabeth and Zahtar
Sydney and Heaven
                                                    Abi and Zahtar, Hayley and Petey
Kallie
  Karate
Congratulations
for earning your black belts!
                     Hoyt,  Randy, Renae, and Thomas
*************
 Football
Josey Gadd, Corbin Singleton, Kyle Parris
************
                                                                   Kneeboarding
Austin Damann
Congratulaions to the following Students of the Month
for October:

5A Jessica Rogers
5B Aylah Wright
5C Gracie Watkins
5D Elizabeth Chesser

6A Rudy Andres
6B Alberto Vargas
6C TJ Sherrill
6D Ash Lowery
*******************************
                Mrs. Sarah West's 6th grade class at GMS
 1st place Winner in the Ingles Tools for Schools sign up drive.
 ***************************************************************
Cookie Dough Fundraiser Kick-off Pictures
 We appreciate everyone who supported the school by purchasing our dough.
**********************************************************
GMS Student Council votes on officers.
Co Presidents:  Eli Cochran and Ashlyn Jenkins
Co Vice Presidents:  Hoyt Stover and Kimberly Garcia
Co Secretaries:  Isaac Mullinax and Mary Lee Callihan
Co Public Relations:  Cade Evans and Bella Sanford
                                Our 12 homeroom finalists for the ETC Spelling Bee were:
                             Jessica Rogers, Rachel Bennett, Samantha Dillard,
                               Alex Snellgrove, Brooklyn Bowen, Kelsey Nichols,
                     Connor Mohon, Johnny Sanchez, Ayla King , Taylor McCalley,
                                           Riana Henderson, and Dinah Bragg
                                           The annual 5th grade spelling bee was held at Gilmer Middle
                 School on September 18th to determine the finalists who will compete
 for the ETC 3 Spelling Bee in November, in Fannin County. Brooklyn Bowen, Connor Mohon,
Kelsey Nichols, and Jessica Rogers were named the four finalists from the
twelve homeroom representatives. 
****************
to 6th grader Makenzie Duvall
who has been selected as GMS WLJA Student of the Week!
She was chosen by her Agriculture teacher, Mr. Keith Pankey